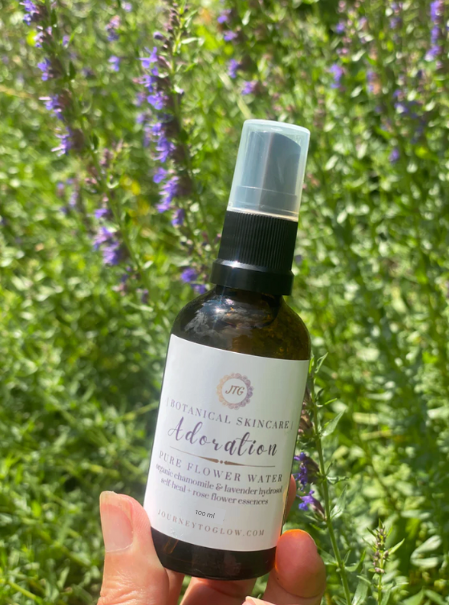 Adoration Chamomile & Lavender Flower Water
Description
Limited Edition Adoration Chamomile & Lavender Pure Flower Water
Chamomile and Lavender flowers are soothing and hydrating. They partner beautifully together to hydrate the skin barrier and lift the spirit! 
Pure flower water (hydrosols) balance the skin's PH, which is crucial in restoring a compromised skin barrier.
This hydrosol does NOT contain alcohol, it is 100% pure and safe for rosacea skin.
Made with 100% organic hydrosols.
100 ML
How To Use
Mist on clean skin or to set makeup.
Ingredients
Organic Chamomile and Lavender hydrosol
Adoration Chamomile & Lavender Flower Water