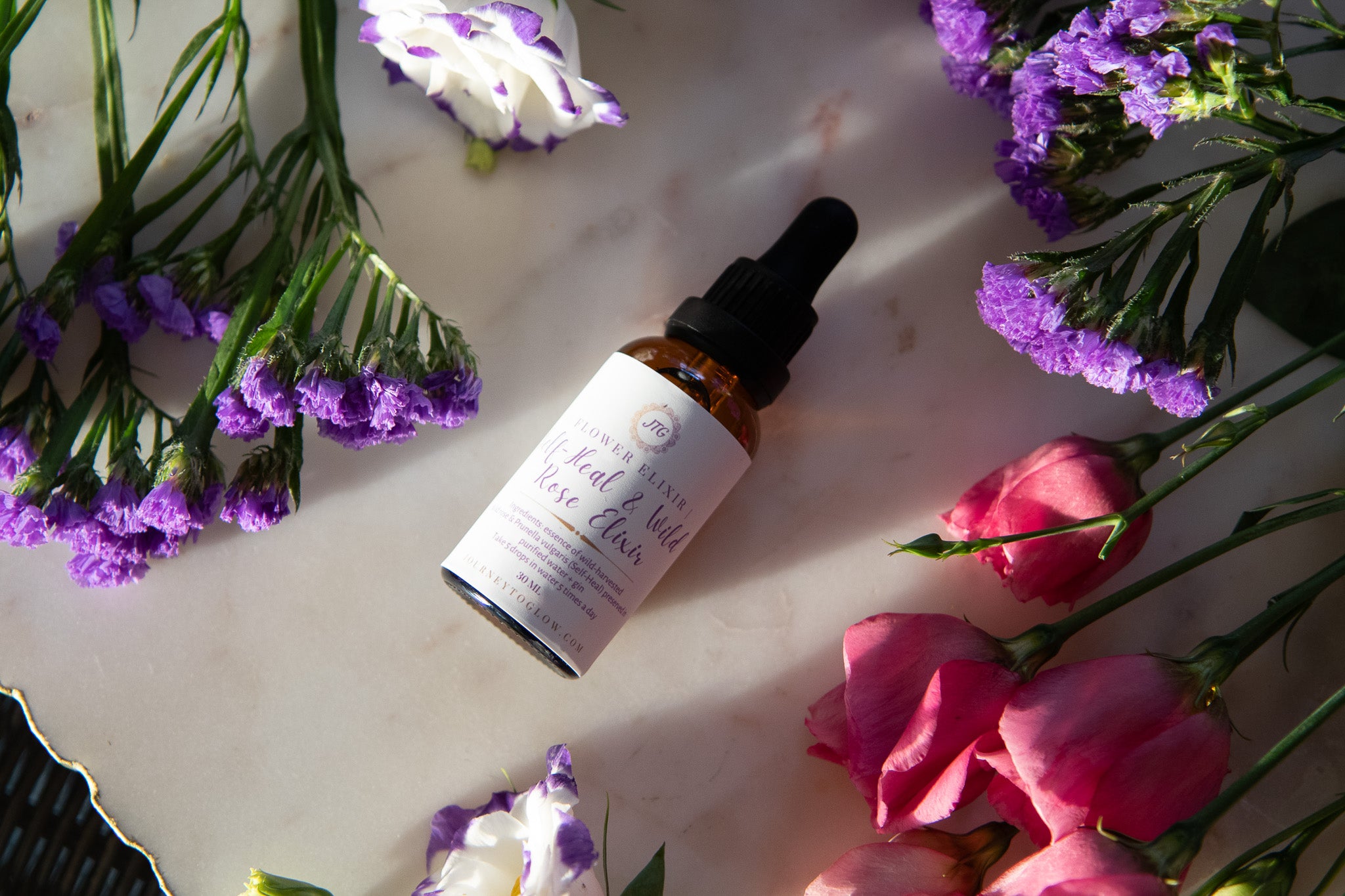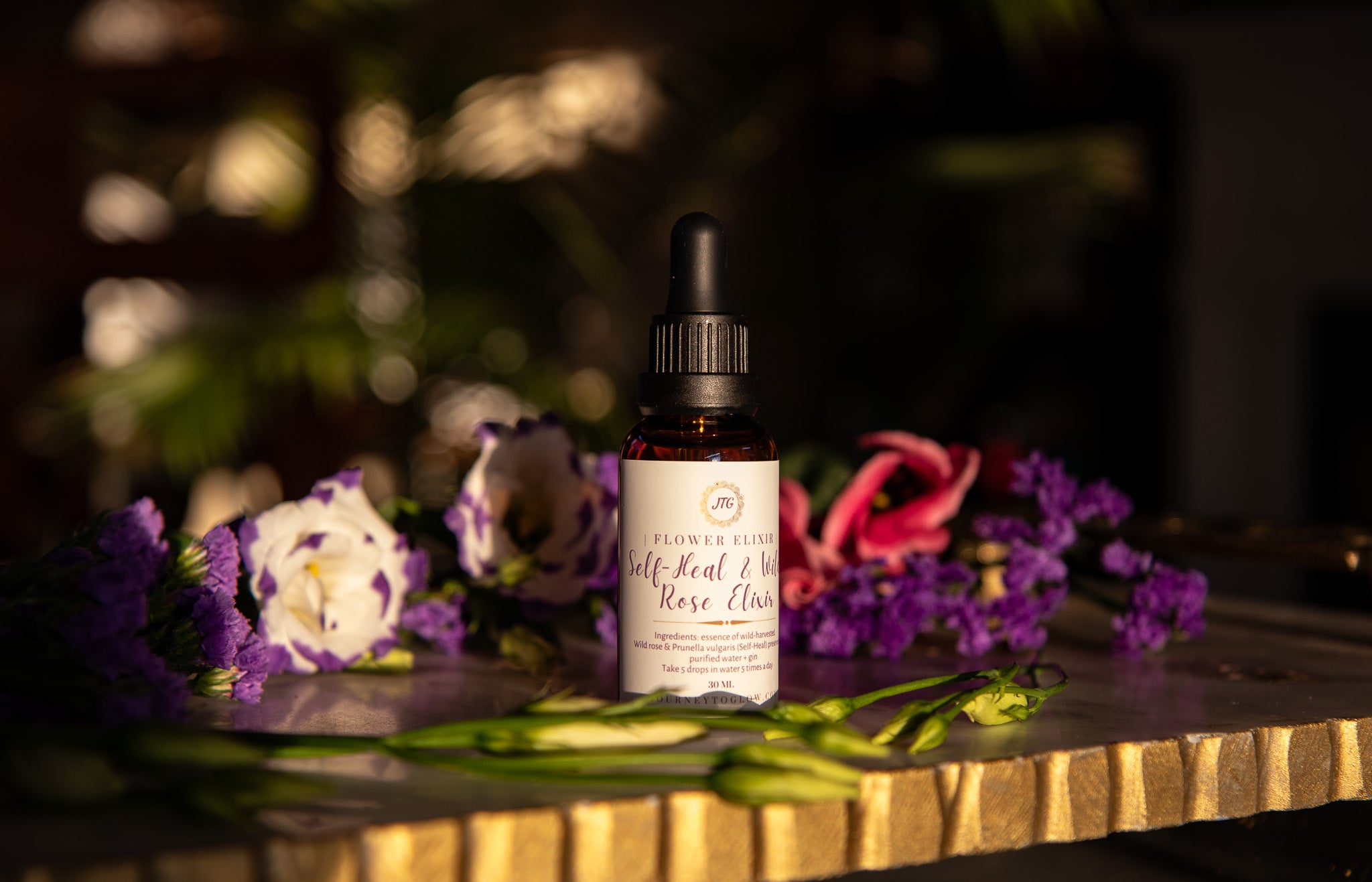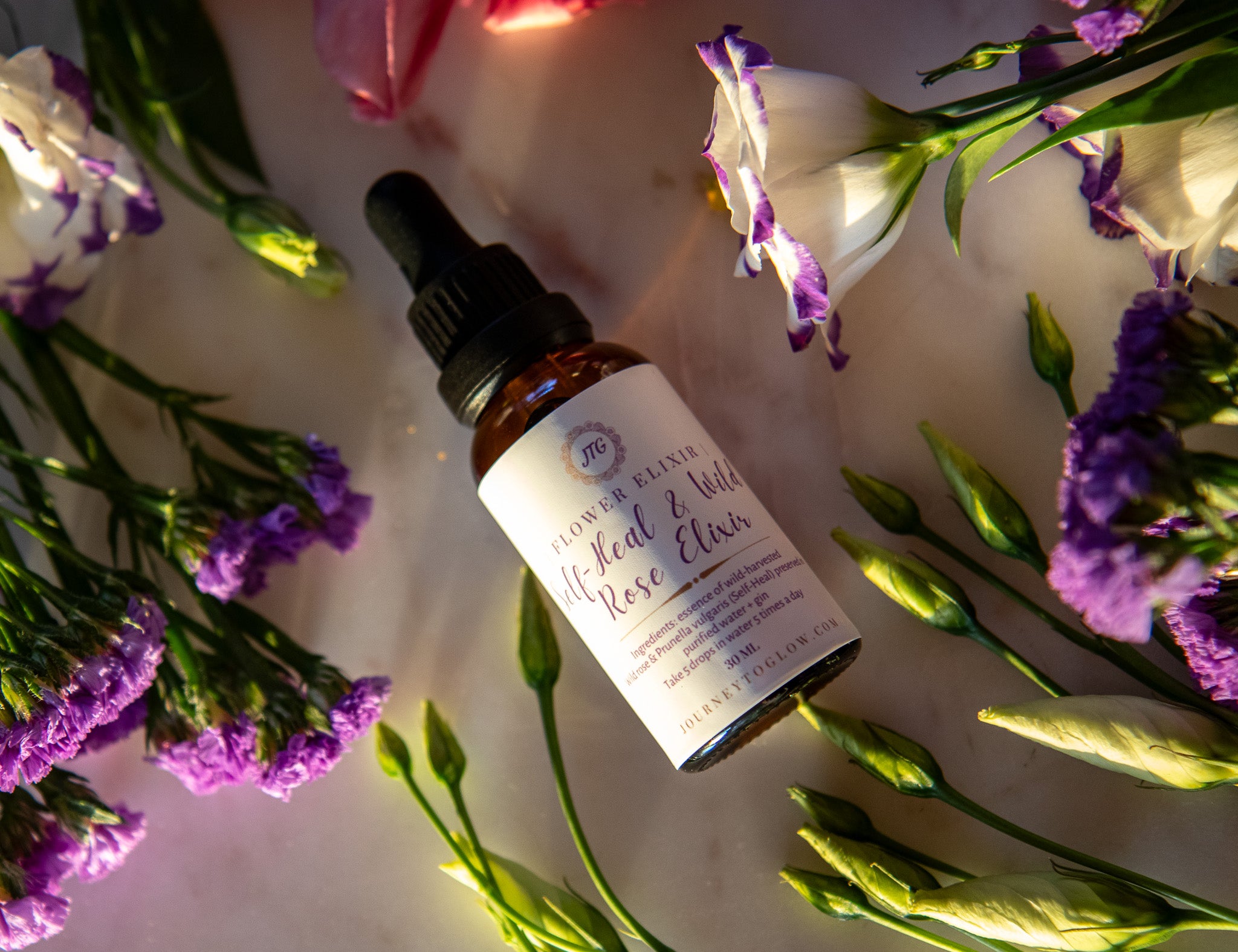 Self-Heal & Wild Rose Flower Elixir
Description
Activate your Inner Healer with Self-Heal & Wild Rose Flower Elixir

Flower essences (or elixirs) work on an energetic and emotional level. They support subtle changes that can have a big impact on your being and doing.
Practically, this might look like shifting a negative thought pattern into a new, positive one or effortlessly changing a habit that previously seemed difficult or impossible like giving up your gluten so that your gut lining can heal ;)

It awakens your Inner Healer and brings the power back to YOU, empowering you to take your healing into your own hands.
Self-Heal & Wild Rose Flower Elixir dissolves discouragement and doubts about your self-healing abilities. It restores hope and resilience so you can stay the course.
Self-Heal (Prunella vulgaris) promotes: 
Self-esteem, self-acceptance and trust. She helps strengthen our belief in our body's inherent ability to heal itself and opens our intuition to hear the messages of our body (and skin).
Self-Heal invites you to trust your body's innate intelligence, to feel empowered and to take responsibility for your healing while being open to receiving support and guidance in order to try something new. 
Self-Heal dissolves:
Discouragement by chronic (or impossible to heal) health issues; doubting one's self-healing abilities; resistance to healing on a deeper level and receiving support from others.
Wild Rose (Rosa rugosa) flower essence promotes: 
I added Wild Rose flower essence to bring in a feeling of boundless love and self-compassion, to invite a heart opening to receive healing on a deeper emotional level. This is particularly important in healing the emotional root cause of rosacea, often the "missing link" in full and complete healing.
Wild Rose dissolves:
Anger, frustration, discouragement, rigidness and apathy.
Flower Essences (or Elixirs) are taken internally. Take 5 drops 5 times a day either straight on your tongue or in a glass of water, tea, coffee.
30 ML
How To Use
Flower Essences are taken internally. Take 5 drops 5 times a day either straight on your tongue or in a glass of water, tea, coffee.
Ingredients
Essences of wildharvested Self-Heal & Wild rose from my garden preserved in gin and purified water.

Please note that as a Skin Herbalist, plant medicine grower and land caretaker, I do not (would never!) use chemicals, herbicides or pesticides.
Self-Heal & Wild Rose Flower Elixir